Adsorptive air purification
Process principle
The contaminated air is passed over the fixed bed to adsorb the pollutants. The filters are standard equipped with sieve trays to hold the activated carbon. A broad range from small barrel filters to large 40" industry container filters is available. To change the loaded activated carbon, smaller filters are completely replaced. With larger container filters, the coal is renewed by means of quick-change systems.
Advantages
low investment costs • approved technique • universal application • fast adaption to changing operating conditions • compliance with threshold values is ensured • modular construction: ideal for serial or parallel operation
Basic configuration
synthetic or steel container • sieve tray and support grid • filling or exchange opening • ports for measuring and sampling
Supplementary configuration
booster fan • breakdown monitoring • air preheater (relative drying) • stainless steel type • electroconductive PE type • vaccum and pressure type • special coatings • insulated built
Standard sizes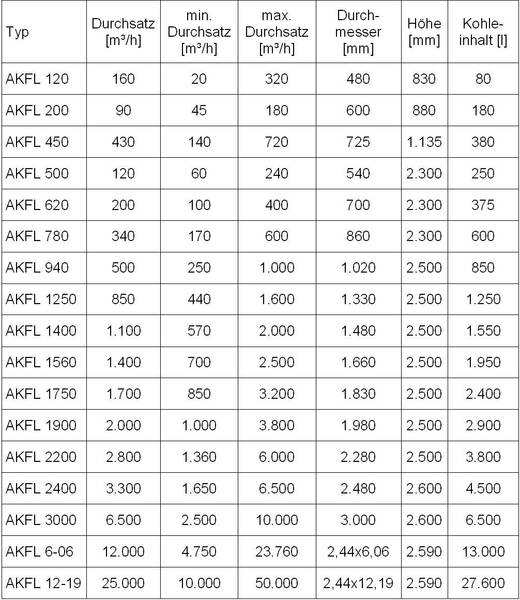 Further sizes upon request. Benefit from our attractive rental service.